August 15, 2023
Posted by:

kevbha

Category:

News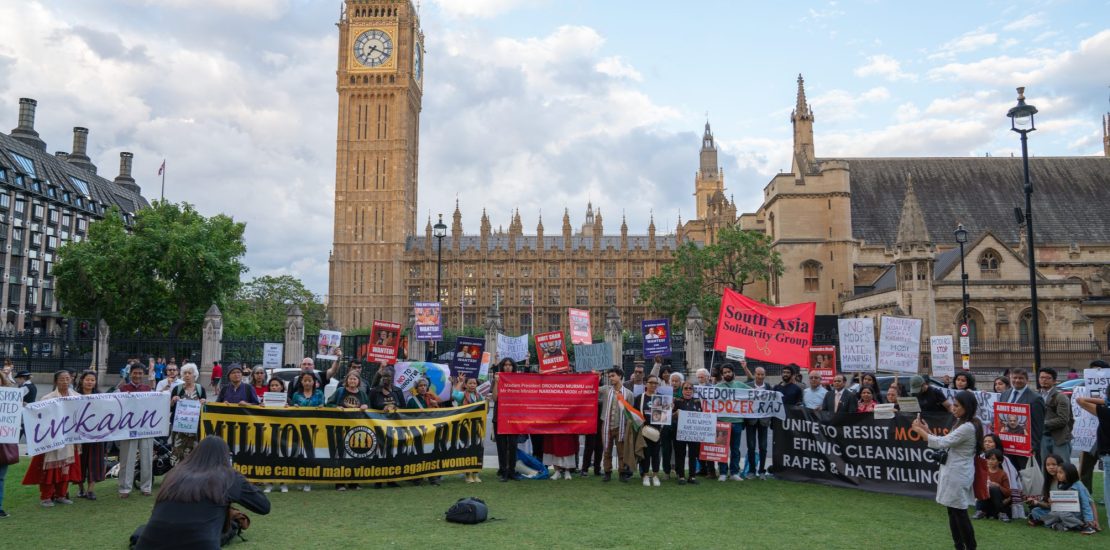 Open letter to the Hon'ble Droupadi Murmu, President of India, Rashtrapati Bhavan, Rajpath, Raisina Hill, New Delhi 110004, India
Your excellency,
As members of the Indian diaspora and as women's rights activists, we are writing to you to express our deep anguish about the current situation in India. We urge you to take immediate action to ensure justice for the victims and survivors of the horrific sexual violence faced by women belonging to the Kuki-Zo minority tribal community in Manipur, and to halt the violent persecution of Muslims and other minorities across the country.
The collusion of the Manipur police in these crimes against women and the impunity with which genocidal mobs are operating in Manipur, with mainly Christian, Kuki-Zo people facing what can only be described as ethnic cleansing, and more than 60,000 people from both communities displaced, points to the deliberate failure of the Manipur Chief Minister and indeed India's Home Minister to protect lives in the state.
We are also appalled by the systematic violence against Muslims which has risen to unprecedented levels in a number of BJP-ruled states. Uncontrolled public hate speech by BJP leaders and associates, lynchings of Muslims in broad daylight, mosques, madrasas and libraries being burnt down, Muslim homes being bulldozed and other atrocities have all become almost daily events. Investigations into recent events in Haryana, in which Muslims, both local residents and migrant workers from other states, were targeted, have shown clearly how these are not random acts but are the result of careful planning to destroy the conditions for co-existence and orchestrate genocidal violence.
We join human rights defenders and civil society organisations in India in calling for:
Those at all levels who are responsible for targeted rapes and sexual assaults against minority women from Muslim, Christian, Dalit and Adivasi communities to be brought to justice 
The immediate resignation of Manipur Chief Minister Biren Singh and Home Minister Amit Shah
Effective action to prevent public hate speech against minorities, both on the ground and online, which has included open calls for genocide and which India is now exporting to diaspora communities. 
An immediate end to the bulldozing of homes as a form of ethnic cleansing and targeting of dissenters.
An end to the persecution of those who have spoken out against the policies and practices of the current Indian government and of organisations aligned with it, and immediate release of all political prisoners.
Signed:
South Asia Solidarity Group
Unau Welfare UK
UK Indian Muslim Council
CasteWatch UK
Million Women Rise
Strive UK
Oxford South Asian Alternative Forum
Scottish Indians for Justice
Women Against Caste
Apna Haq
Imkaan
Peace in India