April 27, 2019
Posted by:

admin

Category:

News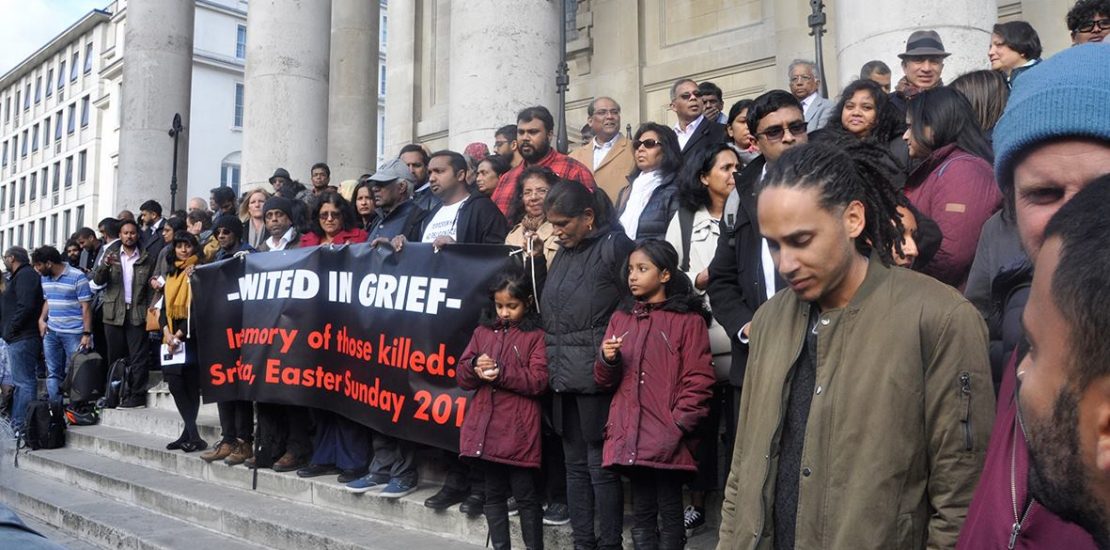 United in grief – in memory of those killed in Sri Lanka on Easter Sunday Call to join vigil from the Independent Civil Society.
St Martin in the Fields, London UK on 26th April 2019 from 5:30 pm to 7pm
It is impossible to find words to describe our grief when responding to the horrific attacks on churches and hotels in Batticaloa, Colombo and Negombo, on Easter Sunday – a holy day of worship for the minority Christian communities in Sri Lanka.
As the death toll reaches 263 lives, we call on all in the diaspora community, Muslim, Sinhala and Tamil and others from South Asia and beyond to come and join us in a vigil at St Martin in the Fields, Trafalgar Square today at 5:30pm. We call on those in London to remember those lives, the injustice and the long lasting impact it will have on their families and others in Sri Lanka. It is an impact which is felt by all communities. 
Our hearts go out to those families who have lost loved ones, those injured and those who have been traumatised by the attacks, even as we try to make sense of what happened, find reasons and offer condolences.
We are sad to say that violence is not something new to those who are familiar with Sri Lanka, but on the ground the people of Sri Lanka have spent the last 10 years – since the end of the 30 year civil war – building bridges across all communities – Sinhala, Tamil and Muslim. We have come together on issues of land, disappearances and justice for those affected by the war, constitutional crises, and issues of economic and social justice, through struggle but also celebration and joy, in the every-day and in looking ahead on what the future holds for Sri Lanka.
This attack has caught us all unaware and we grieve in shock. We fear reprisal attacks on Muslim communities, who as a minority community, have already experienced ethnically targeted violence.
In coming together to condemn the recent killings we recognise that they do not represent Islam nor the Sri Lankan Muslim community. The perpetrators are those who seek to divide and instigate further violence and tension between communities. We know that they must be brought to justice and that the people of Sri Lanka, whichever ethnic or religious community they belong to, should not suffer the consequences.
We are deeply disturbed at the political failure at the heart of the Sri Lankan government, where they possessed information about potential attacks but were unwilling to act upon it.
We reach out to all to join us to be united in grief, as it is only through solidarity and collective working that we can begin to heal.
Independent Civil Society for Unity (ICSU) is a Sri Lankan diaspora organisation aiming to build peace and reconciliation between its various communities in the UK and in Sri Lanka. It seeks to contribute to the social development of Sri Lankan communities and their welfare as a collective voice.
South Asia Solidarity Group (SASG)
is an anti-imperialist, anti-racist organization based in Britain, and committed to supporting, publicising, and building solidarity with people's struggles for justice and democracy and against exploitation, gender and caste based oppression, imperialism, war and the so-called 'war on terror' in the countries of South Asia.