December 11, 2021
Posted by:

kevbha

Category:

News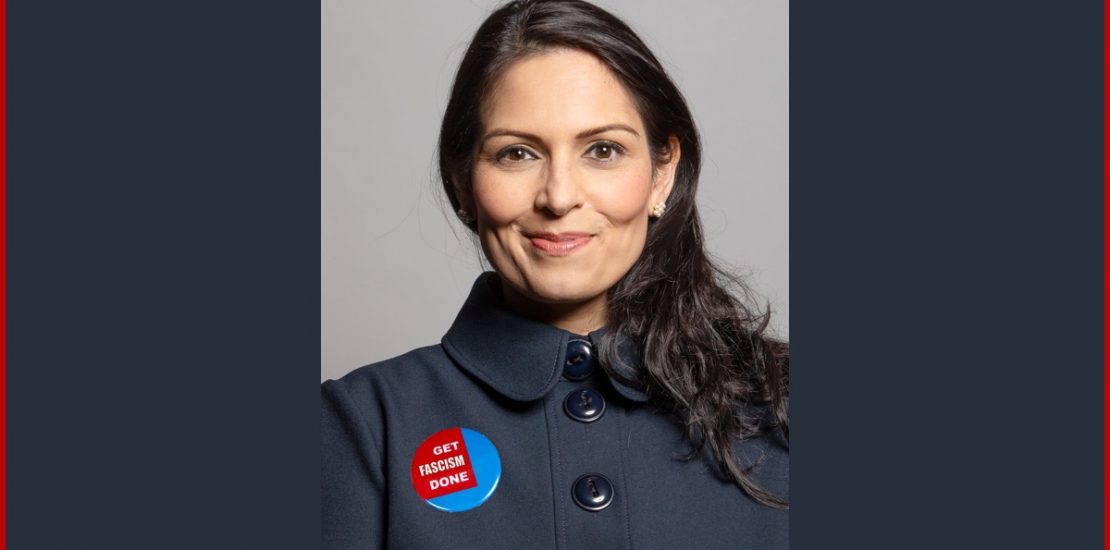 Citizenship, Criminalisation and Protest in India and the UK
South Asia Solidarity Group unequivocally condemns the UK government's new proposed Nationality and Borders Bill.
The bill sets out a range of draconian measures to exclude people from the UK, including a lethal change which allows Border Forces to turn back boats carrying refugees across the Channel.
One of the key measures of the Bill allows the Home Office to revoke people's citizenship without their knowledge, and expands the pool of those eligible to have their citizenship revoked. Two in five people from non-white (ethnic minority) backgrounds could become eligible, including approximately 635,000 people born in India the largest group likely to be affected), and almost half of all Asian British people (born in the UK).
This is especially disturbing when considered alongside the Police, Crime, Sentencing and Courts (PCSC) bill, which, if passed, will significantly increase police power to arrest protesters. Revocation of citizenship is overwhelmingly bound up with criminalisation. These two bills together clearly seek to deter anyone with non-British heritage – particularly people of colour, and those born outside the UK – from attending protests on any issues of social and political justice. This simple, peaceful action could lead not only to arrest, but to loss of their citizenship – which is never a danger for white British people. This is an overtly racist piece of legislation.
The Home Office is trying to justify this bill by claiming that no one will be made stateless – which would violate international law – and that people will be able to claim citizenship of the country where they or at least one of their parents were born. But we must also examine the foreign governments which the Home Office claims will generously offer citizenship.
The bill and its being introduced alongside the PCSC bill bears striking resemblance to the Indian BJP government's use of two key laws. These are the Citizenship Amendment Act (CAA) introduced in 2019, which clearly aims to disenfranchise India's Muslims, and the much older Unlawful Activities Prevention Act (UAPA), under which countless activists, journalists and dissenters have been arrested, particularly since Modi's government came to power in 2014. Muslims, alongside Dalits, Adivasis, and people from other minority groups, have been especially targeted, arrested and criminalized under the UAPA.
The Nationality and Borders Bill is a sign that the UK is following in India's footsteps: coupling a clampdown on dissent with a targeted campaign to revoke the citizenship of already-marginalised minorities. This is no coincidence. As we have discussed elsewhere, the UK Home Secretary Priti Patel is a known ally of the RSS – the BJP's parent organisation – and is clearly aware that the Indian government is a kindred spirit and will never grant citizenship to anyone dissenting against a right-wing establishment, either its own or that of another country.
A significant number of people of Bangladeshi origin are also likely to be eligible to have their citizenship revoked under the Nationality and Borders Bill. A crucial precedent for the bill is the case of Shamima Begum, which made headlines in 2019 after then-Home Secretary Sajid Javid revoked her British citizenship on the grounds that she was eligible for citizenship of Bangladesh. This was despite Shamima having been born a British citizen, with only her parents holding Bangladeshi citizenship. The Home Office refused to budge even when the Bangladesh government declared that she would face the death penalty on entering Bangladesh. This is to be expected of a government known for arresting, disappearing and torturing dissenters such as Shahidul Alam, Shafiqul Islam Kajol, Kabir Kishore and Mushtaq Ahmed, along with countless others.
The UK government knows what it is doing. This bill is clearly a route to disenfranchisement and even deportation of people of colour on an unprecedented scale. But it goes beyond even that. The Home Office is effectively collaborating with other governments to make people stateless. We must see this bill in the context of the widespread disenfranchisement of minorities and clampdown on protest by far-right and authoritarian governments globally, as a global attack on activists and marginalised people.
We stand in opposition to this bill in solidarity with all those resisting similar legislation in South Asia and across the world, in the name of democracy, anti-racism, and a continued fight for social justice.