October 25, 2022
Posted by:

kevbha

Category:

News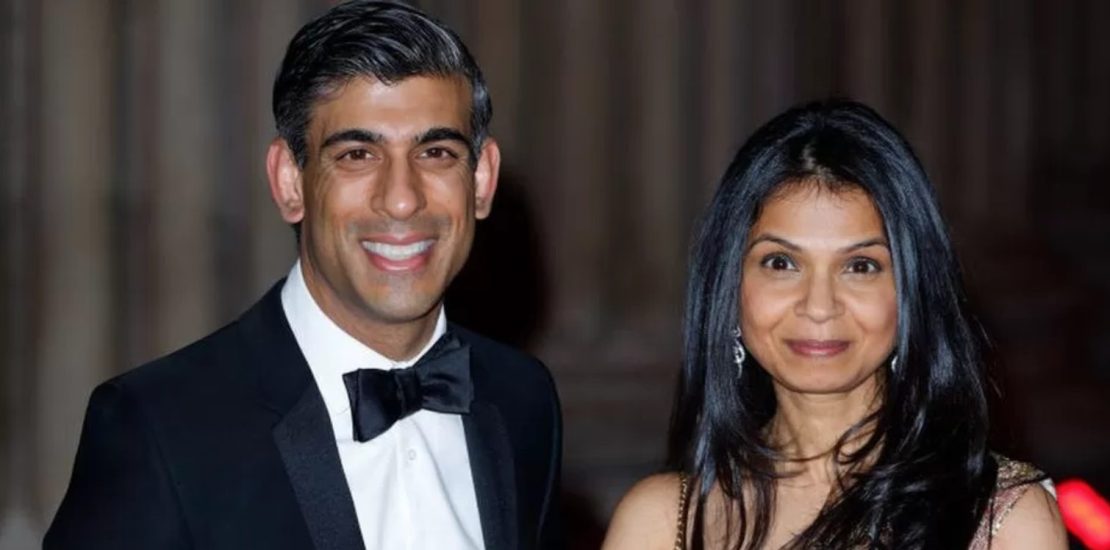 Statement by South Asia Solidarity Group
Rishi Sunak is being celebrated as UK's first Asian Prime Minister, so just what is his identity and how will it affect his domestic and foreign policies? As the richest man in Parliament, twice as rich as King Charles, with an eye-wateringly expensive education in private schools followed by Oxford and Goldman Sachs, Sunak has imbibed the superiority of the upper echelons of British society with its total lack of empathy and sheer contempt for those without wealth and privilege.
He amassed his enormous personal wealth during the financial crash at a time when 300,000 people died in the UK as a result of the government's austerity policies. As Chancellor, Sunak axed a £20-a-week increase to Universal Credit that had helped some of the poorest families through the pandemic. Just weeks before the cut was confirmed in July, he was busy planning a private swimming pool, gym and tennis court at the Grade II-listed Yorkshire manor which he and his wife, Akshata Murty, purchased for £1.5m in 2015. Akshata Murty is the daughter of the billionaire co-founder of Infosys Narayana Murthy and has substantial shares in the business.
As Adam Bychawski writes 'The Sunaks' Georgian mansion, where locals described attending parties with liveried staff pouring champagne from magnums, is not the only property they own. There is also the £7m, five-bedroom house in Kensington, west London; a flat, also in Kensington, that the couple reportedly keep "just for visiting relatives"; and an apartment in Santa Monica, California. Meanwhile the couple's wealth was stashed away in the Cayman Islands'.
No wonder then that he boasted to his natural allies in Tunbridge Wells that he was already in the process of taking away resources which the Labour Party had allocated to the deprived urban areas (a large proportion of whose residents are Asians), diverting them to the well-heeled residents of the leafy Home Counties.
While the Tories boast about their party's approach to 'diversity', Sunak is no friend of people of colour. He has promised to increase the racist and violent Stop and Search policies which target Black people and Muslims, and is happy to repeat the racist and far right rhetoric about Muslims grooming children, vowing to  'not let political correctness stand in the way'. He has also promised to 'refocus' the PREVENT programme (discredited for its blatant Islamophobia) on 'Islamic extremism' and away from the far-right extremism which is a major threat in Britain, while making 'the vilification of the United Kingdom' into an official definition of extremism.
On the question of refugees, he is eager to embrace Priti Patel's fascistic policy of sending refugees to a life-threatening existence in Rwanda, never mind that his parents came to the UK as refugees and that the policy has been shown to be 'ineffective' as well as colossally expensive.
While Sunak's closeness to the Modi regime is clear, from, among other things, the recent kowtowing of his father-in-law to Narendra Modi, his closeness to Israel, that consistent ally of the Hindutva forces worldwide, is much more open. He supports the recognition of Jerusalem as the capital of Israel and has vowed to legislate against the Boycott, Divestment and Sanctions (BDS) movement; his father-in-law's corporate Infosys has substantial investments in Israel which are co-directed by Uri Levine, formerly of Israeli Military Intelligence Unit 8200.
Rishi Sunak is likely to also give a boost to the attempts by the Hindu fascists to label criticism of the Modi regime or its British branches as 'Hinduphobia'. A trend over the last 15 years has been for the outposts of the Indian government to desperately try 'to obscure' the genocidal Hindutva policies of the Modi government; 'especially as more Western commentators and politicians start to take notice'
Hinduphobia, as we have noted has been compared to 'White Lives Matter', a white supremacist, racist response to the Black Lives Matter movement, which has grown into a Neo-Nazi movement of its own. The key idea behind 'Hinduphobia' – that the Hindu majority in India are under systemic attack from minorities – is akin to this casting of white people in a Western context. Both are used as an excuse for, and in response to resistance against, racist and fascistic attacks on minority communities and marginalised people. As Aditya Iyer tweets 'Hinduphobia' preys upon the ignorance of non-Indian communities and, especially, the tokenistic EDI [Equality, Diversity and Inclusion]-conscious efforts of white liberalism'. Last month's march through Leicester's Asian communities by masked and armed Hindutva forces was aimed at provoking Muslims in order to strengthen just this narrative of Hinduphobia. With Sunak as Prime Minister, these forces will be emboldened to whip up this kind of communal violence in other parts of the UK. They must be resisted.