September 6, 2023
Posted by:

kevbha

Category:

News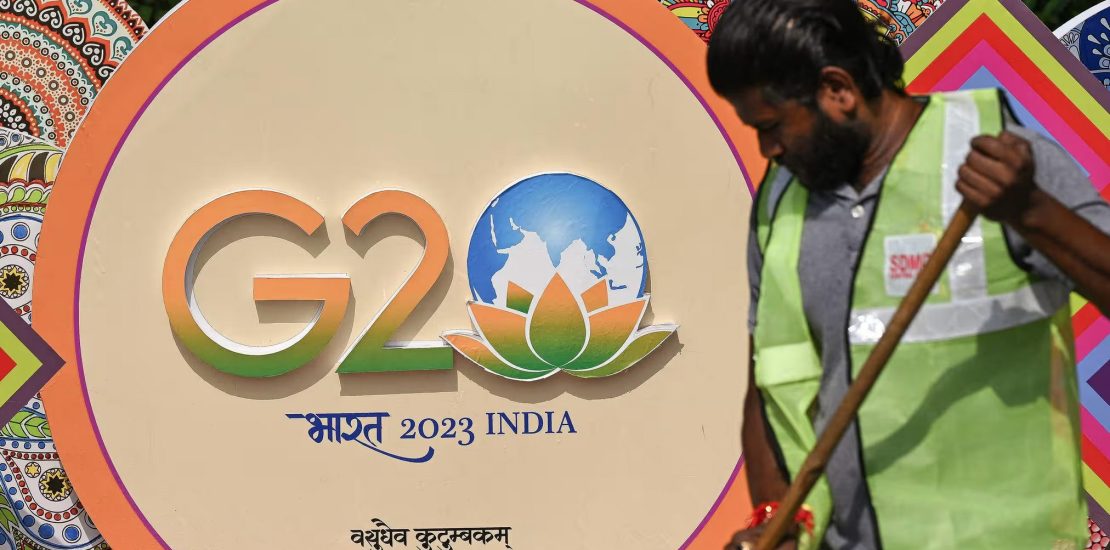 The G20 summit is an exercise to lend legitimacy to Hindutva Fascism: Challenge the complicity of the governments attending it!
The G20 summit is happening in India at a time when the current Hindu supremacist regime, led by Prime Minister Narendra Modi, is dismantling democracy and its political freedoms with alarming speed and ruthlessness. The ruling Bharatiya Janata Party (BJP) aim is to convert India from a pluralist, constitutional democracy into a Hindu supremacist state, based on highly regressive Brahmanical and upper caste political and cultural ideologies. The BJP's ideological parent is a militant right-wing Hindutva organisation called RSS which drew inspiration from Hitler's treatment of Jews and Germany's quest for racial purity under the Nazi regime.
Coming from this ideological perspective, it is not surprising that this far right movement has, since its inception, tried to polarize and instill vile hate in Indian society along communal lines. In their goal of rendering India an ethno-culturally homogenous, Hindu nationalist state, they have doggedly targeted a range of social groups, primarily Muslims, Christians, Dalits, left, liberal, LGBTQ and other progressive and democratic sections of Indian society who they identify as internal enemies of a Hindu society. This is alongside casteist attempts to violently assimilate oppressed caste and tribal communities into this homogenized Hindu identity under the upper caste cultural – economic and political domination.
The BJP and Hindu right have so far advanced these goals through violent hate campaigns, orchestrating socially polarizing genocidal riots with state backing wherever they are in power, overturning progressive pluralistic social policies guaranteed by the Indian constitution and unleashing brutal state repression and mob-led street violence on anyone who opposes this game plan.
The number of people who have fallen victim to this fascist regime cannot be covered in a statement alone, but some of the most chilling examples are as follows.
83 year old Stan Swamy, a Jesuit priest, was charged with sedition for protesting the dispossession of indigenous people from their lands for mineral corporations. Swamy was suffering from Parkinson's disease. The inhuman conditions of his incarceration led to the deterioration of his health and ultimately to his death.
Bilkis Bano, a Muslim woman was gangraped by Hindutva rioters during the 2002 Gujarat genocide under the chief ministership of Modi (see BBC documentary 'India: The Modi Question', which was banned in India; the BBC offices in Delhi and Mumbai faced raids in the following days). The sentences of the rapists were commuted; they were released from prison on Independence Day 2022 and received celebratorily by BJP leaders.
The legitimisation of gruesome sexual violence can be further seen in the Hathras case where a 19-year-old Dalit woman was gangraped and killed by upper-caste men in Hathras district, Uttar Pradesh, with the backing of the BJP state government. The police actively aided the perpetrators by refusing to file the mandatory first information report needed to begin the investigation, instead fabricating of evidence to make it look like suicide. When the incident came to national attention, the entire state machinery was mobilized to silence dissent. Police barricaded the entire village; journalists and activists were arrested using terrorism charges (see the incarceration of Siddique Kappan and Atiq-ur-Rehman); and the body of the woman forcibly cremated in the middle of the night without giving it to the family or conducting a fair and free autopsy.
During the last four months, the Kuki-Zo minority tribal community in Manipur has been facing horrific violence, including sexual violence, on a massive scale in an ethnic cleansing project backed by the BJP governments at the state and central level.
This horrifying mode of operation has also been seen in innumerable cases in India where the regime used naked state repression to silence its dissenters.
In the Bhima Koregaon case, several activists who organised a conference on Dalit history were arrested under draconian anti terrorism laws under the allegation that they were terrorists. However, independent forensic analysis found that evidence was planted in their computers using malwares. They still await trial and have been in prison for over 3 years.
This is in addition to gross human rights violations and systematic attacks on minority communities.
In 2019, the BJP government introduced the NRC (National Register of Citizens) and CAA (Citizenship Amendment Act) laws, which selectively disenfranchise Muslims by putting their citizenship to review. Large numbers of protestors, student leaders and community organizers were arrested under anti-terrorism laws with no material evidence and still remain in jail.
Homes and trade establishments of Muslims have been targeted, demolished and displaced using bulldozers in BJP ruled municipal corporations – for example in Haryana – and enforcing rural segregation like in apartheid regimes.
These are some very limited examples of how Hindutva is destabilizing India from within and making it into a fascist police state.
Ever since the BJP came to power in 2014 under Modi and his re-election in 2019, this fascist project has been unfolding at breakneck speed, with democratic institutions eroded and restructured to serve the objectives of the fascist movement. Even the election commission is being stripped of its independence and brought under direct executive control. In addition, we see ongoing repression and silencing of dissent in Kashmir, with the Modi government implementing settler colonialism since Kashmir's limited autonomy was revoked in 2019.
Modi is seeking a third term in the 2024 general election, as the fate of Indian democracy and the continuation of its pluralist legacy hangs by a thread, much like the rise of the far right elsewhere in the world.
It is in this anxious context that the G20 summit is being held in Delhi, India on September 9 and 10.
What is most alarming is that the G20 governments, many of which have the stated goal of advancing democracy, are directly enabling the dangerous deterioration of democracy by giving legitimacy to the far right fascist takeover in India and further sidelining the democratic resistance against it.
The summit showcases the largest ever diplomatic exercise undertaken by the current regime to gain legitimacy on the international stage.
Modi himself was banned from travelling to the US and other European countries for giving state backing to the 2002 communal genocide of Muslims in Gujarat, when he was the chief minister of the state. His travel ban to the US was only lifted in 2014 when he was elected prime minister of India.
Hosting G20 offers Modi a lot of propaganda opportunities to project the soft power of Hindutva nationalism and build legitimacy for it in the global diplomatic space, pushing the narrative of India's growing global stature as part of building his own personality cult back home.  We therefore call upon the lawmakers of the G20 nations to make their position clear on the human rights and democratic crisis in India. We demand that those G20 governments who claim to stand for human rights engage with their publics on the principles of transparency and accountability and give an opportunity for the democratic sections in their countries to reject any legitimisation of fascism and India's Hitlerite regime in their name.