November 9, 2021
Posted by:

kevbha

Category:

News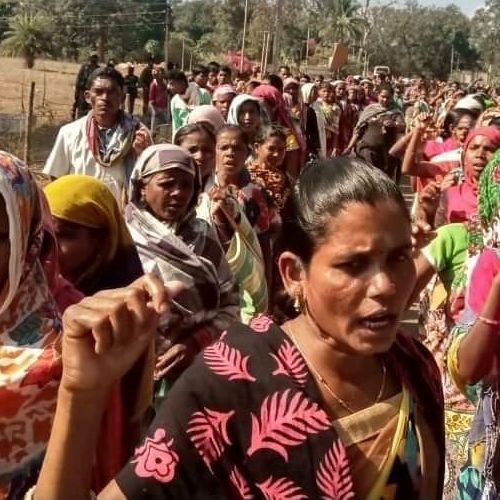 With Narendra Modi greenwashing his environmental crimes at #COP26, this exciting and inspiring meeting discussed #Adivasi resistance to corporate crimes, coal and environmental destruction in the face of intense repression. It was held on 9 November 2021 and organised by South Asia Solidarity Group and Survival International at the People's Summit COP26. A recording of the panel is below.
SPEAKERS:
– Soni Sori, Adivasi and women's rights activist Phillip Kujur, Adivasi Activist Forum for Indigenous Rights activist
– Dayamani Barla, Adivasi journalist and journalist Disha Ravi – climate activist
– Priya Pillai, social and environmental activist
– Keval Bharadia, political economist and activist.
The session discussed the environmental destruction and widespread dispossession caused by transnational corporations working with India's #BJP government. Speakers focused on the global importance of people's resistance, particularly Adivasi (indigenous) communities' resistance, in the face of intense repression and discuss ways of building international solidarity.
Photo: Hidme Markam, an Adivasi woman activist who has been imprisoned under the draconian UAPA, leading a march. Photo Credit: Sujit Karma