September 11, 2022
Posted by:

kevbha

Category:

News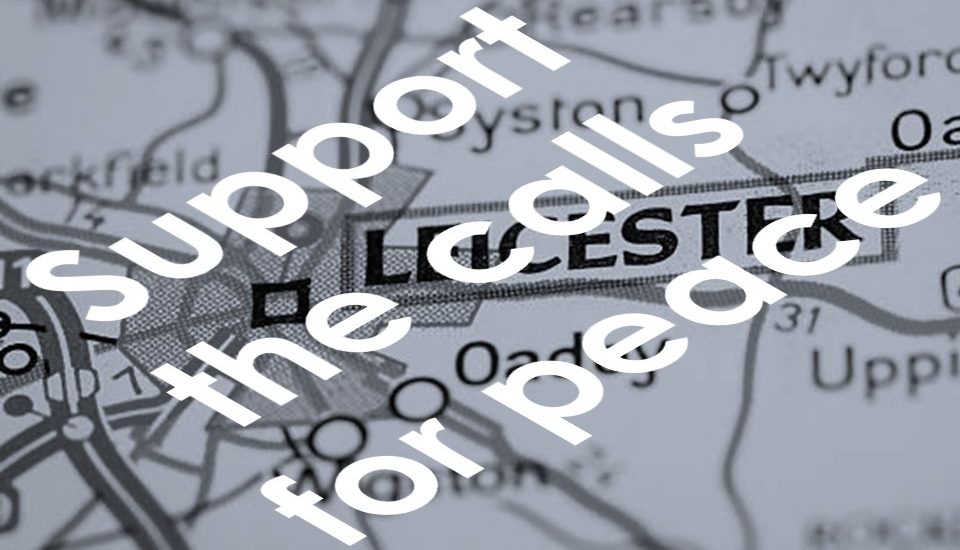 STAND TOGETHER FOR PEACE AND AGAINST HINDUTVA HATE-MONGERING IN LEICESTER!
We condemn the inflammatory and Islamophobic and menacing call for a protest against so-called 'Muslim Hate Crime' at 9pm at night, tonight (September 11) in an area of Leicester which is predominantly Hindu and also has Muslim residents.
This openly Islamophobic call reflects the rising influence of poisonous Hindu-supremacist ideology, spread by the BJP, VHP and other Hindutva groups affiliated to the far-right RSS, in Leicester. This has led to frequent attacks on Muslims in Leicester over the last few months, predating the recent India-Pakistan cricket match. The language of this call to protest 'It's time we took a stand against Muslim hate crime' echoes the language of the far-right groups in India affiliated to the Modi government which project Hindus as victims while unleashing horrific violence against Muslim and Christian minorities. It also echoes the Islamophobic rhetoric of the far-right in Britain and we are aware that the fascist groups English Defence League (EDL) and Britain First will be attending the protest.
The Islamophobic and anti-Black hate which is being spread in Leicester was also clearly displayed in the attacks on the MP for Leicester East, Claudia Webbe, during her election campaign in 2019.
Tonight's so-called 'protest' is clearly intended to terrorise Muslim residents and to provoke violence. Already there are reports of Hindu men being arrested on the street with metal poles and other weapons in the area. We call for this 'protest' to be denied police permission in the interests of safety of residents, peace and harmony in Leicester. Progressive groups and individuals in the South Asian community in Leicester across Hindu, Muslim and Sikh faiths are calling for peace. The Hindutva fascists must not be allowed to divide our communities and bring the violence of the Modi regime to our doorsteps!
Please support the calls for peace by sharing this statement widely.