January 7, 2019
Posted by:

admin

Category:

News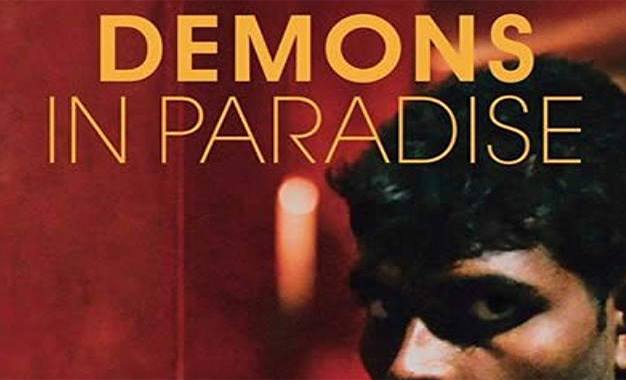 Two upcoming events in the South Asian Documentary Film Series 2019
Organised by South Asia Solidarity Group and hosted by Birkbeck Geography Department
Demons in Paradise – 20 Jan
Screening of the award-winning Demons in Paradise (2017 – dir. Jude Ratnam) on Sri Lanka's 30 year civil war and Q and A with the director.
Sunday 20 January 2019, 2-5pm, Room B36, Malet Street Building, Birkbeck, University of London, London WC1A 7HX
For the first time, a Tamil filmmaker living in Sri Lanka views the civil war from the inside. In 1983, Sri Lanka was torn apart by riots targeting the Tamil minority and a war started that was to last 30 thirty years and leave indelible scars on the country. As a young child, Jude Ratnam fled to the Tamil strongholds in the north. But even here there was no sanctuary to be found as the Tamil rebellion descended into deadly in-fighting between the Tigers and other factions. Now the return of Ratnam's ex-guerrilla uncle from overseas exile provides the occasion for a re-opening of these old wounds and an impassioned consideration of what went wrong.
DIRECTOR Jude Ratnam | SCREENWRITER Isabelle Marina, Jude Ratnam | PRODUCER Julie Paratian | COMPOSER Rajkumar Dharshan | EDITOR Jeanne Oberson | CINEMATOGRAPHER Chinthaka Somakeerthi, Mahinda Abeysinghe | SOUND: Wickrama Seneviranthe, H.M Indika Sisira Kumara, Benoît Gargonne, COLOR: Steven Le Guellec
Awards:
Best Feature Documentary Award – History Film Festival Pessac France 2017
Best Film Award – Film South Asia Kathmandu Nepal 2017
Horizonte best Film Award – DOK Munich – Germany 2018
Grand Prix (Grand Prize) – FIDADOC – Morocco 2018
Series of films – 26 Jan
A series of short films by Chalchitra Abhiyaan, a grassroots film and media collective in Western Uttar Pradesh, India, and Q and A with founder-member Nakul Singh Sawhney.
Saturday 26 January 2019, 2-5pm, Room B36, Malet Street Building, Birkbeck, University of London, London WC1A 7HX
The collective produces a range of documentary films, news features, interviews and live broadcasts to highlight issues that concern different marginalised communities in their own voices. These issues are often glossed over by the mainstream media because of corporate control, the stranglehold of strong political parties or caste, class, religious and gender biases. A very important aspect of ChalChitra Abhiyaan's work is to train people from local communities to tell their own stories through videos. These stories are evolving into a movement to challenge the systematic propaganda that is currently dividing communities in India.
Nakul Singh Sawhney is an Indian documentary filmmaker who has worked extensively on issues of religious chauvinism, honour killing, labour rights and social justice. His films include Muzaffarnagar Baaqi Hai (2015) and Izzatnagri ki Asabhya Betiyan (2012).
Mark the dates in your diary. We look forward to seeing you there.